October's here, and this spooky season we're facing the greatest terror of all: too many new games. It's been a stampede of big releases since August, and fall seems determined to keep filling our plates. We've got new entries in big franchises like Assassin's Creed Mirage, Cities Skylines 2 is on the horizon for self-appointed city builders, and Alan Wake 2's closing out the month with some horror just in time for Halloween.BEST OF THE BEST
We might be entering the year's last quarter, we're in the age of game delays no matter what month it is. Even as 2024 approaches, it'll be no surprise if a lot of these games get their release dates knocked back for some extra polish. If they're lucky, it'll just be one delay. Not all of them are lucky.
Still, while release dates are always tentative nowadays, 2023 has already shaped up to be a huge year—particularly for RPGs. A lot of major releases and long-in-the-works sequels are targeting this year: June launched us into a frenzy of demonslaying in Diablo 4, Baldur's Gate 3 emerges from early access its August full release, and Starfield's sending us spaceward to kick off September.
Hit the ground running and fill up your schedule with all the new games of 2023:
BIGGEST NEW PC GAMES THIS MONTH
The last few months in 2023 have felt like a back-to-back parade of huge releases, and we've still got more to come. October's offering a bit of a gaming potpourri. You've got your stealthy murder sandbox with Assassin's Creed Mirage, you've got your urban planning in Cities: Skylines 2, you've got psychological horror with Alan Wake 2, and plenty more gameplay styles on offer besides.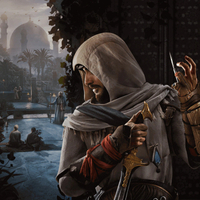 Assassin's Creed Mirage | October 5
Seems Ubisoft's grown nostalgic for the age when Assassin's Creed had a few more assassins (and creeds thereof). In Mirage, become the most lethal man in Baghdad as the series returns to form.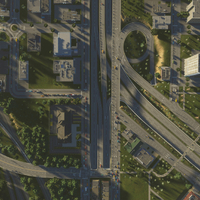 Cities: Skylines 2 | October 24
It hasn't been long since Cities: Skylines set the current standard for city builders, but it never hurts to cement your place on the throne. The sequel touts new levels of city simulation, promising unprecedented creativity in urban planning—at least until you have to figure out traffic, anyway.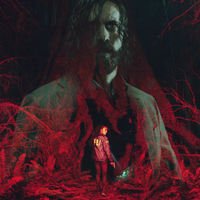 Alan Wake 2 | October 27
After cementing their own combined cinematic universe in Control, Remedy is revisiting their wretched little man as they make their survival horror debut. Yeah, Alan's been trapped in a pocket dimension of psychological torment for ten years, but I'm sure it'll be fine.
Source: pcgamer.com