Intel on Wednesday demonstrated advancements of its sophisticated packaging technologies such as EMIB (embedded multi-die interconnect bridge) and Foveros and showed off its upcoming Meteor Lake processor with on-package LPDDR5X memory. It looks like Intel has taken a page from Apple's book as the company has been installing LPDDR memory on its M1 and M2 packages for a while now.
The product demonstrated by Intel is its quad-tile Meteor Lake CPU, which uses Foveros packaging for its chiplets and carries 16GB of Samsung's LPDDR5X-7500 memory. Actual configuration of the CPU is unknown, but 16GB of memory can provide a peak bandwidth of 120 GB/s, which is considerably higher than the peak bandwidth provided by a memory subsystem featuring DDR5-5200 or LPDDR5-6400.
Putting memory on package with the CPU brings several major advantages, including  an increase in performance, a thinner system, and a reduced footprint for the platform — which allows for a larger-capacity battery. There are also disadvantages, however: if a memory chip fails, the whole system fails; platforms with everything soldered down cannot be upgraded; and cooling down both the CPU and the memory requires a more sophisticated cooling system.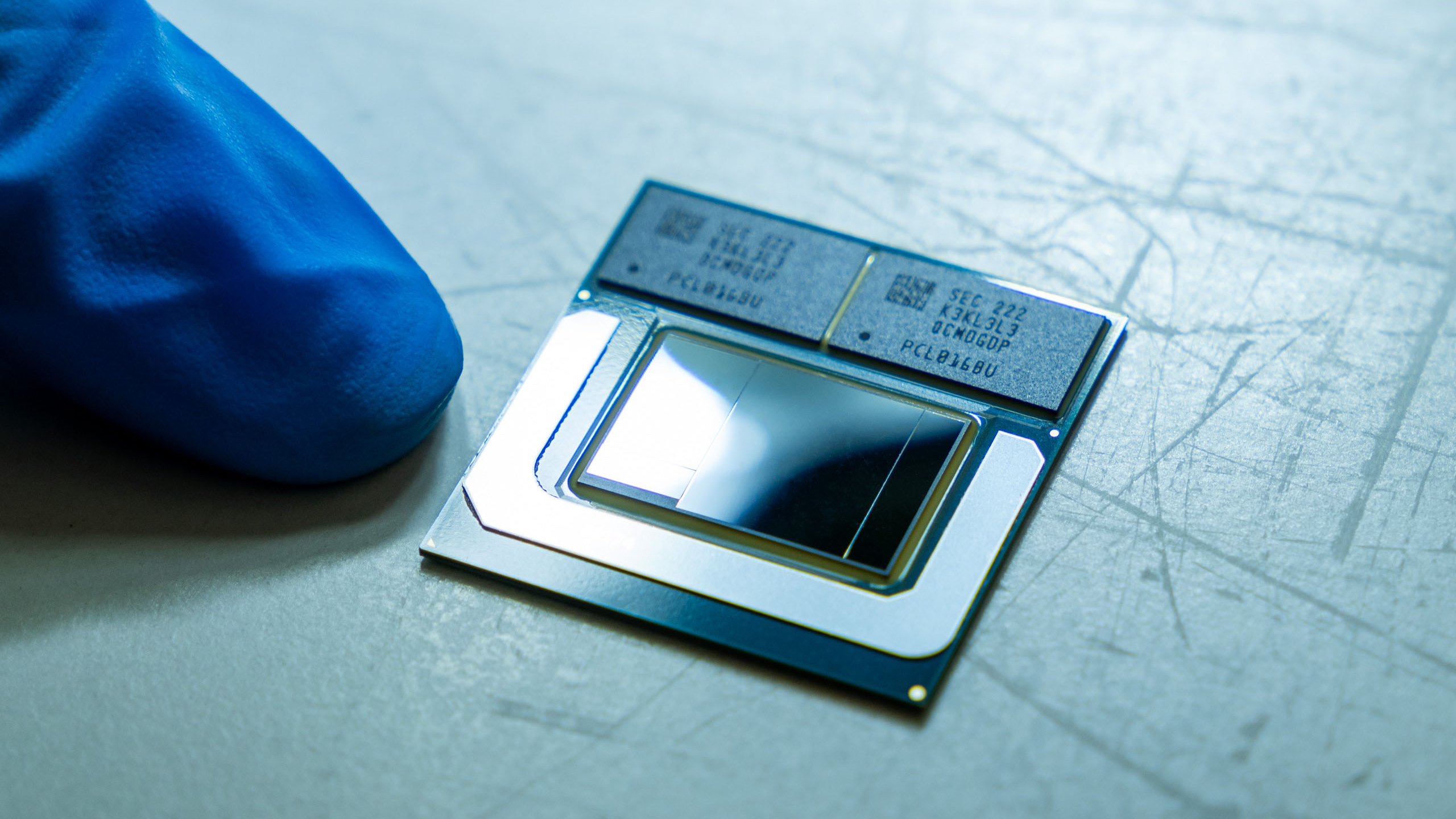 Apple was the first company to use on-package LPDDR memory with a client CPU, but Intel has used package-on-package DRAM with its Atom-branded CPUs for tablets and ultra-thin laptops for years. Most recently Intel even used in-package DRAM with its first hybrid CPU called Lakefield.
What remains to be seen is whether laptop makers will bite on Intel's Meteor Lake with on-package LPDDR5X. While this simplifies manufacturing and allows them to make thinner notebooks, it also reduces their flexibility when it comes to configuration. It will also reduce the volumes of memory they procure from DRAM vendors, such as Samsung, directly, which will affect their leverage to negotiate DRAM pricing.
Source: tomshardware.com